PLENARY: The Influential Fundraiser: How To Influence High-Value Givers In A One-To-One Setting
The fastest-growing area of fundraising today is with high net worth individuals (HNWI). This growth builds on the reality that society is becoming inequal and that a small number of people have very significant funds as individuals which they can use to spend for social good.
This session is based on Bernard Ross' book The Influential Fundraiser, voted one of the five most important books in fundraising by the New York Times. This book explores how to engage, motivate and convince HNWI by combining psychology and neurology. It avoids the old-fashioned 'moves management' approach born from US experience in higher education in 1950s.
The session will show how you can adapt and flex your approach to match that of whoever you meet.
Learning outcomes:
Specifically we will cover:
The five Ps of influence,
How to get yourself into the correct mindset for fundraising,
How to identify donor hygiene factors and motivators,
How to present your case support using the four key models,
Building lightning quick rapport with people you don't know,
Handling rejection: How to deal with the nine different kinds of No.
The session will be lively and interactive with case studies and practical activities.
Location:
Date: 15 October 2015
Time: 09:00 - 10:30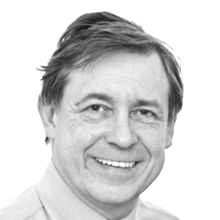 Bernard Ross


the management centre (UK)
UP