MASTERCLASS: Start Up With A Strategic Major Gift Program I.
Major Gift fundraising is the building of an individual relationship between one person and another. There are seven steps in the Major Donor Cycle. Following them will bring you major gifts and friends for your project or organisation for life. In this Master Class you will work on how to start your major gift program or how to improve it. You will also learn what it means to be a major donor fundraiser: There are 26 major giving skills – personal skills which everyone should work on. We will also focus on a very important issue within major gift work: asking for a major gift.
Learning objectives:
Major Donor Cycle,
Major Giving Skills,
How to ask?
This masterclass is mainly designed for:
Location:
Date: 12 October 2016
Time: 14:30 - 16:00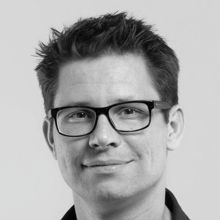 Jan Uekermann


RaiseNow / Major Giving Institute (CH)
UP