PLENARY: Envisioning The Year Ahead: Taking Your Learning Back To Your Organization
How do we take what we learn at these conferences back to our organizations?  How do we share with those who were not here the ideas we heard, the principles we understood, and the excitement of learning new ways for being more effective in our work?  What are the challenges we will face in sharing our experience with others and using what we have learned to help implement courageous and bold ideas? Kay, with her three decades of experience as a professional (and speaking at and attending conferences like this!), will close our conference with an inspiring message about why we must return to our organizations with undiminished purpose: the strategies for retaining what we have learned, the importance of sharing it with others, and how to use your new ideas to ignite new ideas in others. A powerful final event for the conference – you will want to stay and hear it!
Learning outcomes:
As a participant you will learn:
Strategies for putting your new ideas into practice when you return to your work,
How to engage others in your organisation around these new ideas and overcome resistance,
Techniques for inspiring change within your organisation using these new ideas as a platform.
Location:
Date: 14 October 2016
Time: 13:00 - 13:45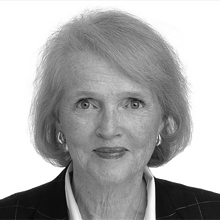 Kay Sprinkel Grace


Transforming Philanthropy (US)
UP