The Latest Trends In Digital Fundraising: What's Hot – What's New?!?
This workshop will showcase the best of the best in digital fundraising from around the world. Jan spoke with 30 experts from around the world: from Philippines to India, Switzerland to the USA, Argentina to Germany, and Mexico to the UK. He found out what they think about the latest trends in digital fundraising. All delegates will gain great insights from attending, from absolute beginners to experts in their fields. Come along to get motivated and feel inspired.
Learning objectives:
Understand what's happening right now in the digital fundraising world.
This workshop is mainly designed for:
Location:
Date: 13 October 2016
Time: 15:00 - 16:30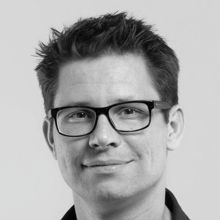 Jan Uekermann


RaiseNow / Major Giving Institute (CH)
UP