The Magical Beauty Of A Database
For a handful of donors, our trusted Excel sheets work just fine. But once you have reached more individual donors, a database is a magical tool for modernising your donor engagement and thereby your fundraising income. A database can store so much more background information on donors, which is accessible to all staff, and allows you to select, maintain and communicate with stakeholders easier. Come and learn more about different databases, what they can do for your organisation, how they work and what they cost.
Learning outcomes:
During the workshop participants will:
Understand different databases and what they can do for an organisation,
Learn how to argue why a database for fundraising from individuals is necessary,
Learn how to increase fundraising income by managing donors electronically.
This workshop is mainly designed for:
Fundraisers of all levels.
Location:
Date: 13 October 2016
Time: 17:00 - 18:00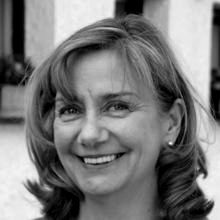 Jolan van Herwaarden


College of Change (NL)
UP