Digital Outlook Report 2019 – How Do You Take Your Digital Fundraising And Marketing To The Next Level?
The best way to predict the future of digital is by carefully asking our sector – year by year – how they are navigating an ever-changing environment. Since 2015, this one-of-a-kind global study jointly authored by NTEN, CARE2, hjc, and the Resource Alliance has tracked, and uncovered, key trends, issues, and breakthroughs. For example, the 2018 Digital Outlook Report found 60 % of the nonprofits and charities surveyed have no digital strategy or that the top challenge for digital success is 'staff shortage' with 70 % of organizations putting this at the top. Now come find out what the 2019 report has found!
Join Mike of hjc for a fast-paced and interactive session to advance your team's digital fundraising and marketing. He'll show you what the most successful digital programs have in common, walk you through applying these findings to your organization, and leave you with achievable goals and benchmarks to measure yours in 2019 and beyond.
Learning outcomes:
Some of what you can expect to learn at this workshop:
How organizations have adapted and succeeded over the last five years of the study.
What key new trends organizations are grappling with.
How organizations are taking limited budgets and human resources to be successful.
When organizations can carefully anticipate where digital is going, they can more confidently move those limited resources to where digital is moving – and this session will cover the four surprising years of digital outlook reporting.
Who should attend:
Whether you're just starting out or have an advanced digital program, we want to help you take you to the next level with your digital game!
Location:
Date: 10 October 2019
Time: 15:30 - 17:00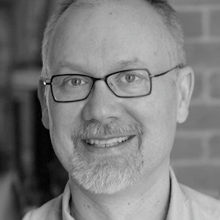 Michael Johnston


hjc (CA)
UP