How To Create A Digital Fundraising Culture
During this session, Bertie will provide a step-by-step methodology to help you strengthen your internal digital fundraising culture. He will focus on 3 core areas: culture, governance, and technology. He will be using examples from local and international organizations he has helped over the past 10 years to:
Assess their digital maturity,
Improve their governance and processes,
Audit their tools and use of data,
Plan cross-organizational journeys,
Optimize results and share learnings.
Bertie will share a range of practical templates to help you start/continue your digital journey.
During the conference, Bertie will be available for 15-30 minutes "digital surgery" sessions to answer specific questions about digital governance, fundraising tactics, email automation, donation platforms analytics and reporting.
Learning outcomes:
A better understanding of the importance of a strong digital culture.
Tools to deploy robust governance and user-centred journeys.
Demystification of the complexity of digital fundraising.
Who should attend:
Organizations new to digital fundraising or keen to maximize opportunities.
Location:
Date: 13 October 2022
Time: 11:00 - 12:30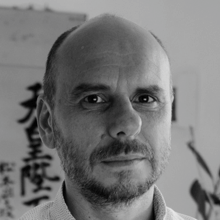 Bertie Bosrédon


NGO Digital Consultant (ES)
UP