MASTERCLASS: Lead, Follow Or Get Out Of The Way: How To Be A Better Leader In A Time Of Profound Change
The number one issue facing the NGO sector today is leadership.  And if you're like most of us you are experiencing new leadership challenges in your organization. The pandemic has called on all of us to lead in new ways, with new understanding and new skills. And even as the pandemic winds down, the challenges persist and become even more complex.
So, what are the issues today? How do we address them? What do we need to do to grow leadership in ourselves? How do we address the critical leadership issues in our organizations? What new skills and abilities do we need to adopt? What proven leadership skills and abilities do we need to refine and apply?
Join two professionals, representing both sides of the Atlantic, reflecting the views of two genders and two different generations as they take you on a leadership journey to heighten your awareness and perception of how to thrive and survive as leaders in a time of unprecedented change. They will challenge you, engage you, make you think and help you prepare for 2022 and beyond.
Learning objectives:
Identify the 6 primary leadership challenges facing NGOs today,
Articulate the primary leadership qualities that will help you succeed – exercise,
Learn how to deal with leadership challenges in your NGO – presentation,
Create a plan of action that can make a difference for you and your NGO – exercise,
Articulate learnings you can share with your colleagues and supervisors – exercise.
For 35 years, Tony Myers has advised NGO leaders in organizations undergoing change, on 6 continents around the world. For 17 years, Konstantina Papadimitriou has confronted leadership challenges in Europe as a fundraising professional, and today helps numerous others benefit from her experience.
Location:
Date: 12 October 2022
Time: -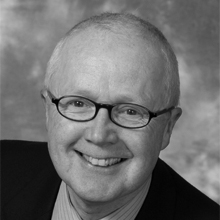 Tony Myers


Myers & Associates (CA)
UP