MASTERCLASS: Leading Change – Part 3
What does it mean to lead change during times of unprecedented change?

Seldom has change in our sector been so profound and so pervasive. Numerous factors are forcing change in our organisations like never before: the post-covid impact, the war in Ukraine, the climate crisis, the great resignation, economic turbulence, and more. Changes in our world impact everything we do. If we don't move forward, we move backwards – even when we do nothing.
It is in this context that you are invited to this masterclass on how we can master change in our organisations while the world forever changes around us.
With a combined experience of 70 years in the social impact sector, much of which has involved engaging with organisations undergoing change, our speakers will bring you on an experiential learning journey that will heighten your awareness of organisational change models, help you identify and overcome barriers to change, and guide you through how to plan for and lead change.
This masterclass will leave you with confidence in your ability to address change in your organisation during this time of profound global change.
Learning outcomes:

You will leave the session familiar with change models you can apply to your teams and organisations, as well as a better understanding of where you stand on the change spectrum and the specific steps you can take to address change in your workplace.
You will have the tools to lead, manage, and communicate change effectively and have gained a better understanding of the role of change leaders.
Who should attend:
Executive directors, board members, fundraising managers and directors, organisational leaders, aspiring leaders, team leaders,
Anyone interested in leadership and leading change.
Suggested level of audience:
Intermediate or advanced.
Location:
Date: 11 October 2023
Time: 17:00 - 18:30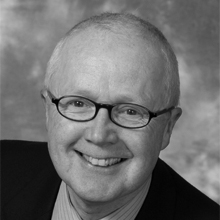 Tony Myers


Myers & Associates (CA)
Konstantina Papadimitriou


Inuksuk Consulting (GR)
Jan Kroupa


Czech Fundraising Center (CZ)
UP