Mastering The Most Important 10 Seconds In A Major Donor Conversation
Ah, the most important 10 seconds in a donor conversation! If you are like us, your first thought goes to asking for money. And we would say you are close to the truth. However, this is not what this session is about. While asking is important, there is one thing more important and more difficult for most people doing major donor fundraising: "getting to the ask".
Our goal in this session is to make the transition from talking about giving to actually asking for a major gift easy for you. This session is about how we move from cultivation and conversation and get to the point. We promise to explore this challenge together and offer specific tips and techniques on how to build a solid and seamless bridge that connects you and your donor to be able to walk from cultivation to solicitation.
Join Tony and Jan for a practical session, based on 45 years of combined experience, as they share what they've learned about the most important 10 seconds in a donor conversation.
Learning outcomes:
Discover at least 5 proven transition techniques that move us from conversation to the ask.
Learn about the 3 most common asking blockers we encounter.
Consider how we can avoid asking blockers, or how we can break through them.
Find out how to have more fun in tough situations as we explore win/win solutions together.
Location:
Date: 13 October 2022
Time: -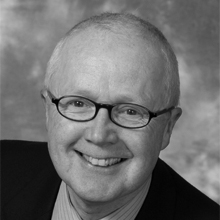 Tony Myers


Myers & Associates (CA)
Jan Kroupa


Czech Fundraising Center (CZ)
UP