Shot To The Heart: You Can Give Love (And All Emotions) A Good Name (And Do Good!)
If there's one thing the 2016 US presidential election taught us, it's that emotion trumps reason.
Come to this session and learn how you can employ emotional storytelling to connect with your donors and inspire them to become a hero to their community, their country and the planet.
Leave this session armed with creative new ideas you can immediately apply to your fundraising program to inspire more people to give and become loyal donors.
Learning outcomes:
Uncover your organisation's stories;
Learn creative ways to use your organisation's stories;
Learn how to use emotional language to inspire donors to take action;
Learn why negative emotions trump positive, feel-good stories.
Who should attend:
All fundraising professionals interested in inspiring donors and building long-term, meaningful relationships, especially those working in direct response and stewardship.
Location:
Date: 11 October 2019
Time: 09:00 - 10:30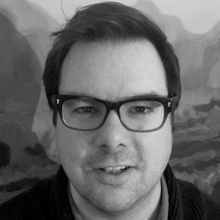 David Kravinchuk


Philanthropy Firerand (CA)
UP