MASTERCLASS: Maximize Your Impact: Engage Volunteers Strategically In Your Mission, On Your Board And In Your Work I.
Part I.:
Kay, a skilled professional who has also won awards for her volunteer work, knows how to work with volunteers.  She will facilitate an open discussion about volunteers:  who they are, where they come from, how to engage them, what they want from their volunteer work, what frustrates us about them, how to keep them from trying to do work they should not do, and how they can increase our impact significantly by being not only our best "ambassadors" but also our "back up work force." Whether you are used to working with volunteers or have only considered it, there will be something in this session for you. Kay will draw from her several books on volunteers and volunteer boards and share her vast experience and insights including her widely used program for engaging boards.
Learning outcomes:
As a participant you will learn:
Techniques for recruiting, engaging and retaining volunteers,
How to interact with volunteers in ways that keep the staff/volunteer relationship clear,
Ways to maximize the volunteer experience: for the volunteer, and for your organization,
How volunteers increase your capacity for effectiveness as an organization and provide staff with a "back up work force".
This masterclass is mainly designed for:
Anyone who would benefit from working with volunteers – probably mid to senior level people or entry level people with responsibility, e.g., for special events.
Masterclass Kay Sprinkel Grace
Location:
Date: 12 October 2016
Time: 14:30 - 16:00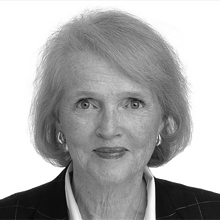 Kay Sprinkel Grace


Transforming Philanthropy (US)
UP