Mission Impossible? How To Fundraise Successfully For Difficult Causes
The presentation will focus on how to address the belief that a cause may be difficult to fundraise for and to differentiate your cause from the competition with a thorough analysis of your target audience and the environment in which your cause is evolving. The challenge is to create a unique story around your fundraising offer that will appeal to various audiences (private sector, individuals, governments, local authorities etc.) and to systematically adapt this story to the target group you seek to address.
This workshop is meant to be highly interactive. After a 20 to 30-minute presentation, participants will present their challenges with myself and other participants subsequently giving advice and proposing solutions.
Learning outcome:
The demystification of the "Difficult Cause Syndrome" into a challenge that will result in a unique selling proposition.
This session is mainly for:
Intermediate/advanced target groups.
Location:
Date: 16 October 2015
Time: 09:00 - 10:30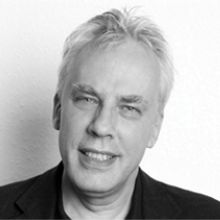 Patrick Mahassen


Transparency International (DE)
UP