What's Working Around The World… And How To Make It Work For Your Organisation
Many organisations are struggling to find ways to grow, but examples of high growth and strong returns exist across markets. Fortunately, the keys to success are similar across organisations and regions and therefore can – and should – be applied at your organisation!
In this session, we will look at key growth opportunities and best practices from fundraising programmes around the world and then analyse if and how they could be implemented for your organisation. We will review opportunities across both leadership and individual giving income channels to understand where there is growth, effective approaches used and what results can look like. We will then explore how to know if your organisation is ready to implement each area and the key elements necessary to support success. We will wrap up with a summary of these essential elements of successful fundraising programmes in 2023.
Learning outcomes:
You will leave this session with not only this channel-by-channel analysis of success factors but the key overall elements of successful fundraising programmes in today's challenging context.
Who should attend:
The main audience for this session will be fundraising leaders who decide investment strategy within their organisations, but any fundraising manager that is looking to optimize their own channel(s) and/or looking to understand best practice will benefit from attending!
Suggested level of audience:
Intermediate fundraisers/leaders.
Location:
Date: 12 October 2023
Time: 10:30 - 12:00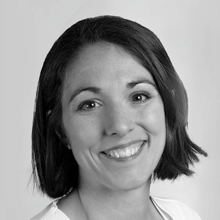 Emily Bracken


Daryl Upsall & Associates (ES)
UP